Links
Link up to our local First United Methodist Church along with Methodists projects world wide.

Important Items
Daily Devotional

The Upper Room
Daily Devotional is a spiritual companion to more than 2.5 million people.
United Methodist Church
The official web site for the First United Methodist Church.
UMCOR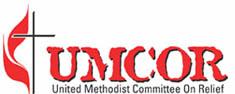 UMCOR (United Methodist Committee On Relief) is the humanitarian relief and development agency of the United Methodist Church, a worldwide denomination.
Walk to Emmaus

The Walk to Emmaus is a spiritual renewal program intended to strengthen the local church through the development of Christian disciples and leaders.
United Methodist Woman
United Methodist Women is an organization of approximately one million members whose purpose is to foster spiritual growth, develop leaders and advocate for justice.
Yellowstone Conference
Yellowstone Conference of the United Methodist Church.
Cokesbury
Resources for the Christian Journey.