Ministries & Opportunities

Check out the God's Wonderful Ministries
---
UNITED METHODIST WOMEN (UMW) generally meet once a month. UMW is comprised of three different groups (circles); 1 morning circle, 1 afternoon circle, and 1 evening circle.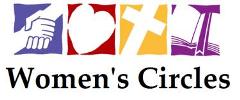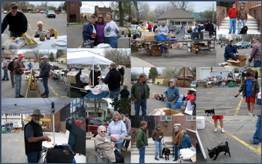 SHERIDAN METHODIST MEN (SMM) meet the second Monday of each month for a dinner meeting. Their ministry includes selling grocery certificates, semi annual parking lot sales, Palm Sunday Breakfast, assisting with Circle J needs, and the purchase of various items in the church.
Opportunities
Sunday School - for all ages. Adult Sunday School at 8:15 am every Sunday, ages 2 years through 2nd grade Sunday School is held at 10:00 am every Sunday.
Bible Study - Tuesday's, Wednesday's Thursday's and Sundays. Join us to be spiritually enlightened. See Upcoming Events page.
Vacation Bible School (VBS) - Each June UM church cooperatives with several area churches for a week long Christian experience for ages 4 through sixth grade. Contact Claudia Hall for more information concerning VBS.
Scholarships - First United Methodist Church of Sheridan maintains a fund to be able to provide scholarships to members seeking higher education. Applications are available in the church office.
Camping - Camping opportunities are available at the United Methodist Circle J, located on Hwy 16 near Ten Sleep as well as other Yellowstone Conference camps in Montana. Brochures come out in the Spring. The local church has an annual church family camp in the Big Horns each summer.
Church Library - Located off Wesley Hall in the main level.
Church Committees & Work Areas - are organized to help fulfill the missions of the church.
Mission Partners - a group of individuals who, in addition to their regular giving, contribute $10 per month and meet on a quarterly basis to distribute the funds to local, regional, national, and international causes.

Some of the causes that have benefited from this outreach ministry include: the local Homeless Shelter, Circle J Camp, hurricane relief funds, our church's Caring & Sharing fund the country's Child Advocacy Services and evangelism and church development in Russia.

Anyone can become a Mission Partner. If this type of ministry is of an interest to you contact Dave or Mary Hanlin.